the difference between Lycra fabric and pure cotton fabric
2018-10-09
What fabric is Lycra? The name Lycra cotton is the name we transliterated. Its original name is LYCRA. The main component of Lycra cotton is 95% - 97% cotton plus different proportions of Lycra. This fabric is very popular. It is produced and named in the United States and is also a company in the United States.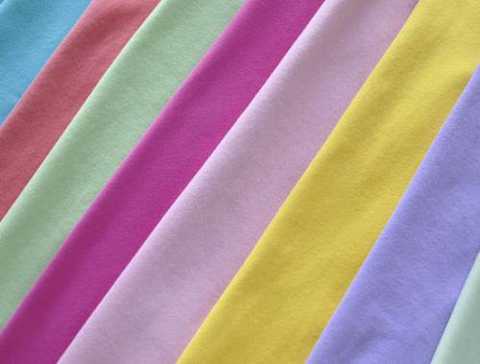 Which is better for Lycra cotton and cotton?
One of the differences: the ratio
The fabric of Lycra cotton is 95% or 97% cotton plus 5 or 3 percent Lycra, which is extremely elastic. The ratio of pure cotton is made from 100% natural cotton, which is the softest.
The second difference: fabric
Because Lycra cotton is made of cotton and elastic fiber, its elasticity is better than pure cotton, and it is not easy to be deformed. Lycra cotton can also be stretched 4 to 7 times freely, and after the external force is released, it can quickly return to the original length, Lycra cotton. The clothes made have no sense of urgency and can stretch freely.
Pure Cotton Fabric is made of pure cotton, its elasticity is not as good as Lycra cotton fabric, it is easy to deform during pulling, and it is not easy to recover. However, the clothes made of pure cotton are particularly soft and comfortable. The softness and comfort of Lycra cotton is not as good as pure cotton.
Editor in charge: Xu Yuehua
More industry headlines